ABOUT US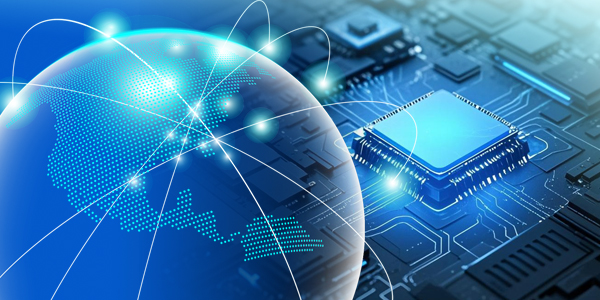 Jess Technology Co., Ltd (a subsidiary of V-tac group), is a components distributor with an experience R&D team and marketing in semiconductor. We most focus on RF design and cover Sub-G, 2.4GHz, Bluetooth, BLE and Wifi. Our R&D team has more than 20 years experience and do development in different field of application, including video, audio, MCU control, toys and custom-made PCBA & module design.

Milestone
1993
Hong Kong R&D setup
1994-1997
Dialer, LCD phone, Caller ID type I/II, cordless phone, voice, toys design.
1998
Open ShenZhen office, Developed Dialer, LCD phone, Caller ID type I/II, cordless phone, voice, toys design.
1999
Developed power dialer I / II, electronic translator.
2000
Company name changed to Jess Technology Co. Ltd.
2001
ELA, e-mail toys, long duration voice DSP toys.
2002
Setup game team for X-Box/PS2/Game cube/PC peripherals.
2003
Enter the portable music player MP3 and setup RF team for wireless application.
2004
Successfully acquired XBox gamepad Microsoft approval.
2006
Developed Skype, DECT phone.
2007
Developed 2.4G RF video / audio baby monitor and surveillance solution.
2008
Developed WinCE UMPC and X86 platform notebook.
2009
Developed DV, DSC, enter to surveillance and RFID system.
2010
Developed HD (720p and 1080p) PMP and DV solution.
2011
Successfully approved as MFi (Made for iPhone/iPad) adjunct licensee. Dual HD (720, 1080p)CAM for car black-box, Android TV box and air mouse.
2012
Setup APPS team for iOS, Android APPS.Developing Wifi video and P2P CAM.
2013
Become a Bluetooth SIG member. Developing quad-core tablet, DLNA, P2P Wifi CAM, NFC.
2014
Developing AVM, Bluetooth BT3.0/BLE App-enabled accessory, Wifi rear viewing camera.
2015
Developing Wifi security,Bluetooth LED Speaker,IOT device,BLE wearable device.
2016
Successfully launched BLE wearable device with dynamic HRM and Wifi dash CAM, Developing QR code SoC and module for POS market.
2017
Invested by V-TAC group as her subsidiary company to expand business. Introduce PC peripheral & display product line.
2018
Kaohsiung R&D setup, 2.4GHz FHSS HD Car Backup CAM, 2.4GHz FHSS HD Babymonitor, 2.4GHz FHSS HD Security Camera, Voice Recognition, QC4+/USB PD quick charger and wireless charger.
2019
Low power Wifi/BLE IOT, Voice Recognition, 2.4GHz HD/FHD Video.